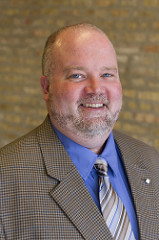 Scott Wiley is a long-time veteran appraiser having 'grown up' through the ranks of the industry.  Scott has worked for and with some of the best in the industry.  Scott began his career in 1997 in Lombard, IL with First American Appraisal Services under the leadership of Diane Valadez as an Appraisal Coordinator taking on state after state throughout the Midwest.  Garnering the attention of Fremont Investment & Loan who brought Scott on to open their Midwest Appraisal Division under the leadership of Robert (Bob) Clafford & Leslie White in 1998.  At Fremont, Scott became a Licensed Real Estate Appraiser in the State of Illinois and assisted in building and developing the Midwest Appraisal Division.  Scott became a Certified Residential Real Estate Appraiser in the State of Illinois in 2000.  Going on in 2005 to become a Certified Residential Real Estate Appraiser in the states of Ohio, Michigan, Missouri, Minnesota, & Kentucky when working at GreenPoint Funding under the leadership of Suellen Wohlfarth as the Midwest Appraisal Reviewer.  As such, Scott would visit local regional offices, train local staff on appraisals, as well as review local appraisals utilizing local MLS.  This knowledge and experience would later develop into a long running career of working for and with many companies such as ACT Appraisal & eValuation ZONE to build and develop small appraisal firms into large(r) national appraisal firms and Appraisal Management Companies. 
Scott comes from a long line of Midwest and Southern roots family.  Mother coming from a cotton-farm outside Hope, Arkansas and Father from Decatur, Illinois.  Having gone from Decatur, Illinois to Tulsa, Oklahoma and spent most of his youth in the suburbs of Chicago where he grew up through the scouting program.  One of Scott's proudest accomplishments in life, besides his wonderful children, was earning his Eagle Scout Badge in 1995. 
While Scott has been a long-time resident of the City of Chicago, he moved to the Atlanta market in 2022 to expand business between the two areas.  Scott is currently a Certified Residential Real Estate Appraiser in both the State of Georgia & Illinois.